Get Outdoors and Explore National Parks :: US-Parks.com - Your National Parks Travel Guide
DEERLICK CREEK Campground, Alabama
DEERLICK CREEK Description
Deerlick Creek Campground is located on Holt Lake on the Black Warrior-Tombigbee Waterway northeast of Tuscaloosa, Alabama. The facility is in a beautiful forest along the shoreline, providing campers and day-use visitors with access to water sports, boating, fishing, swimming, hiking and biking.
Campground Directions
From I-59 in Alabama, take Exit 73 (MacFarland Boulevard). Go west on MacFarland Blvd./Highway 82 for approximately 4.2 miles. Veer right onto Rice Mine Road. At the stoplight turn left onto Rice Mine Rd. Then, turn right at the stoplight onto New Watermelon Road and follow it for 3.4 miles. Turn right at the stop sign onto Lake Nicol Road, and follow Lake Nicol Rd. for 3.4 miles to Deerlick Road. Turn right onto Deerlick Rd. for approximately 3.2 miles to Deerlick Park.
National Parks
Popular Brands
Popular Park Lodging

Price $325
Mavic Fury Shoes pedal on through hell like the lone cyclist of the apocalypse. The shoes combine a sock-like upper with ...

Price $50
The full-suspension Orbea Occam is built for conquering of the longest, and most grueling stretches of terrain on the ...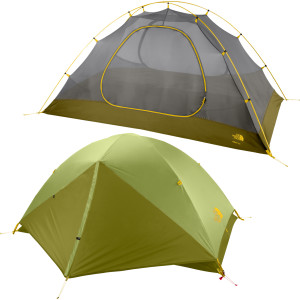 Price
Thanks to its simple two-pole design, you dont need a PhD in tent-pitching ...