Radio Bike Co. Zuma 24in Bike - Kids'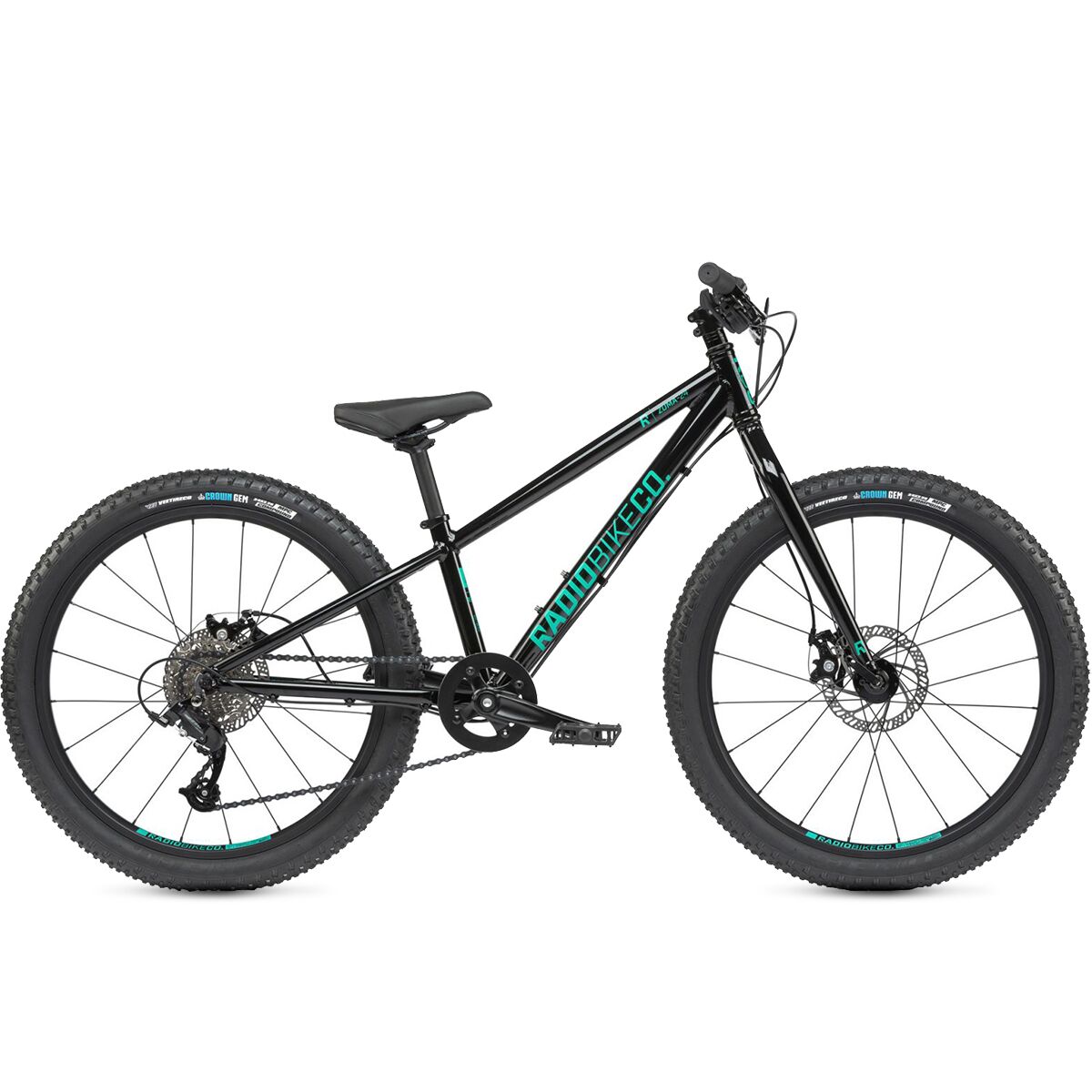 Radio Bike Co. Zuma 24in Bike - Kids'
$496.00
$709.99 30% off
Price subject to change | Ships & sold by Backcountry
Free 2-Day Shipping on Orders Over $50*
Easy, world-class return policy*
Product Description
Zuma 24in Bike - Kids' by Radio Bike Co.
Radio's Zuma range is designed to make choosing our kid's bike an easy task and the Zuma 24in Bike is ideal for family rides and weekend wandering. Based on the idea of a kid-sized mountain bike the Zuma is crafted with a lightweight feel and a comfortable geometry that suits younger riders. It's the optimal bike for learning how to balance and pedal and it can handle more off-road excursions as well. If we're out on the trails or scooting around town we can feel confident knowing our young one is right there with us on their Zuma. The Zuma is crafted with a lightweight aluminum frame and fork that's highly durable for the aspiring rider. Double-wall rims and kids-specific components from Promax KMC FSA and VEE Rubber are ideal for young riders a comfortable geometry keeps them perfectly balanced over their ride. All of that along with 2. 25in tires means they will feel good about keeping up with us when we're cruising. The Zuma rides just like full adult-sized mountain bike and it offers the stability and handling we would want in any bike. *Due to a high demand in the global supply chain and bike industry since the start of the pandemic material weight and exact components are subject to change. We are working diligently to keep tech specs updated and any adjustments will be of equal or better spec level. If you have any questions reach out to a Gearhead by chatting online or calling 1-888-276-7130.
Product Details
SKU: RBC0007
Options, sizes, colors available on Backcountry
Manufactured by Radio Bike Co.
Radio Bike Co. Zuma 24in Bike - Kids' ships and sold by Backcountry
Price subject to change
*Shipping and Returns: Some exclusions apply, see cart on Backcountry for details
US-Parks.com has partnered with Backcountry to offer the best outdoor gear for your outdoors adventure
Product Tags
Radio Bike Co. Zuma 24in Bike - Kids' , Zuma 24in Bike - Kids' by Radio Bike Co. , Bikes & Frames , Radio Bike Co.
You May Also Like