Yes. 20/20 Snowboard - 2024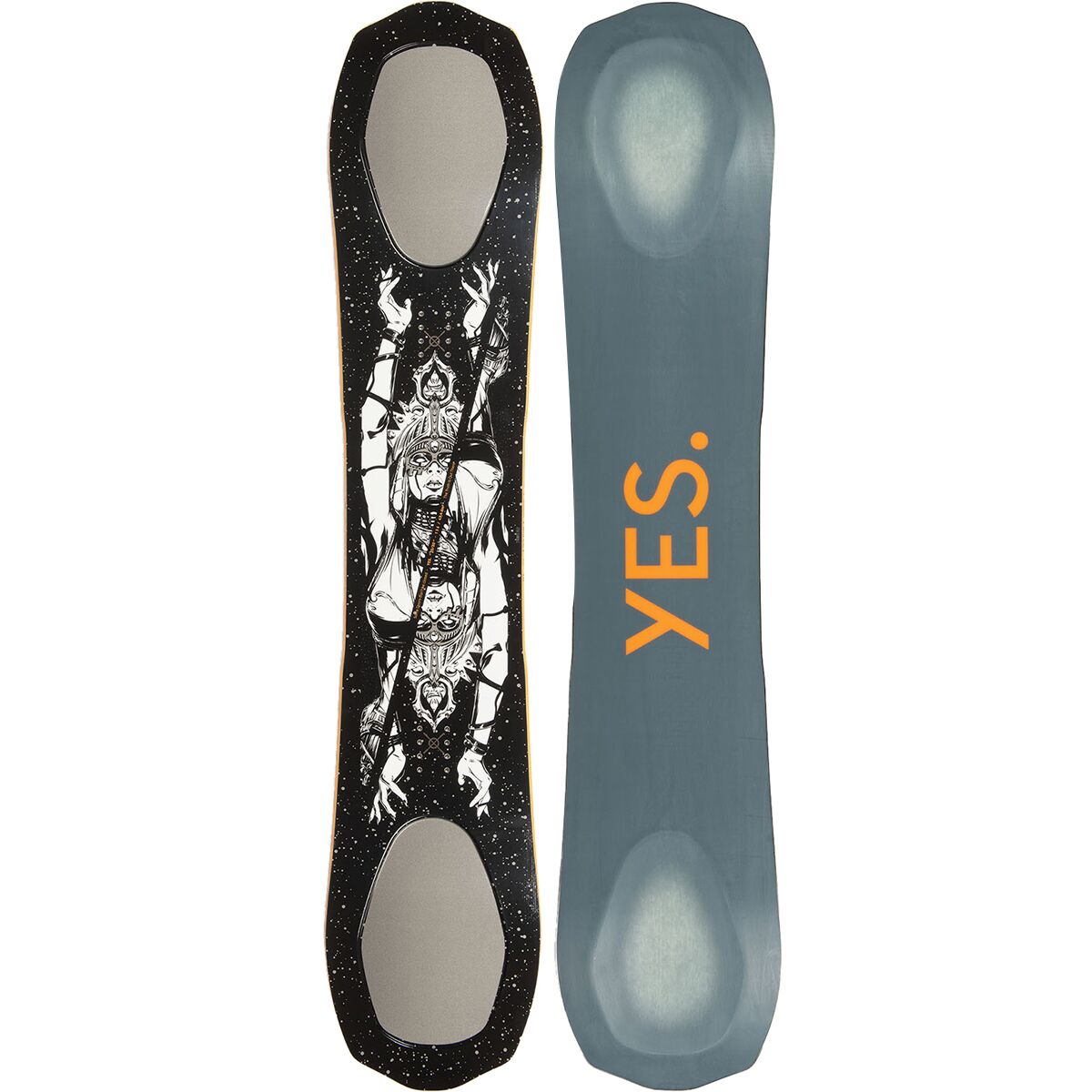 Yes. 20/20 Snowboard - 2024
$769.95

Price subject to change | Ships & sold by Backcountry
Free 2-Day Shipping on Orders Over $50*
Easy, world-class return policy*
Product Description
20/20 Snowboard - 2024 by Yes.
Back again after its redesign in the year it shares its namesake with the 20/20 Snowboard from YES. is finely tuned to ensure we experience unbelievable float control and freestyle potential once more at the resort. This freestyle-minded powder board features a true-twin shape with a directional feel in powder thanks to 3D Powder Hull technology which uses two distinct rocker lines to create identical concave sections in the tip and tail. These concave sections channel air through the tip while the tail disperses snow causing it to drop lower and allowing you to float confidently deep snow whether riding regular or switch. Throw in an ultra-light construction and sintered base and we've got a futuristic powder board guaranteed to make the most of the deepest days of the season.
Product Details
SKU: YESG03T
Options, sizes, colors available on Backcountry
Manufactured by Yes.
Yes. 20/20 Snowboard - 2024 ships and sold by Backcountry
Price subject to change
*Shipping and Returns: Some exclusions apply, see cart on Backcountry for details
US-Parks.com has partnered with Backcountry to offer the best outdoor gear for your outdoors adventure
Product Tags
Yes. 20/20 Snowboard - 2024 , 20/20 Snowboard - 2024 by Yes. , Snowboarding , Yes.
You May Also Like