Yes. 420 Snowboard - 2021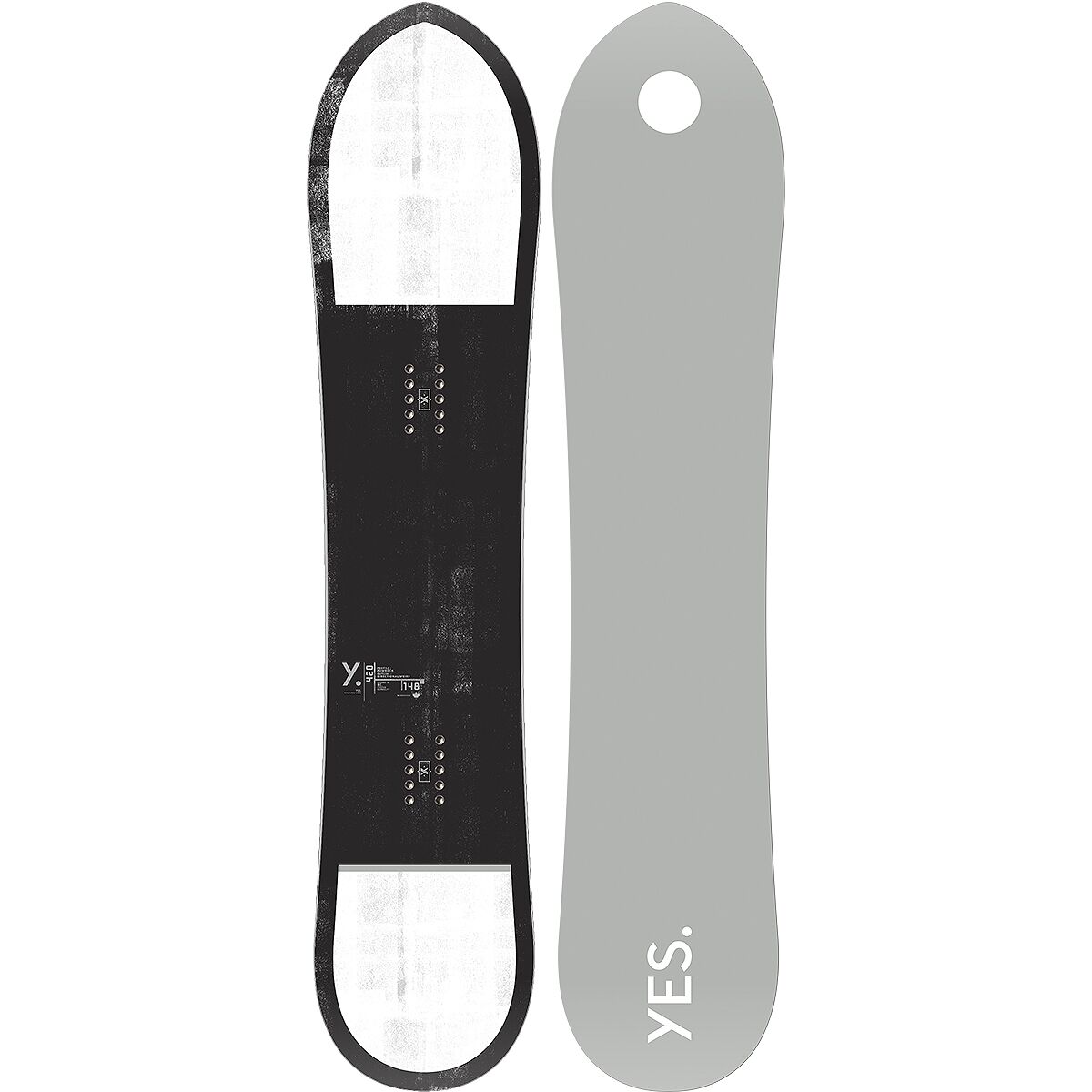 Yes. 420 Snowboard - 2021
$349.96
$499.95 30% off
Price subject to change | Ships & sold by Backcountry
Free 2-Day Shipping on Orders Over $50*
Easy, world-class return policy*
Product Description
420 Snowboard - 2021 by Yes.
Drawing inspiration from short but high-volume surfboard shapes Yes. started a pow-board revolution by creating the 420 Snowboard which uses short lengths with a wide highly directional shape to offer the same amount of surface area as a standard length board. The result is a board that floats effortlessly in the deepest snow and nimbly weaves through the tightest trees with ease. The dramatically shortened length is offset by a much wider waist and when combined with the setback stance and huge rockered nose creates a board that's damn near unsinkable. A mid-stiff flex and a lively full poplar core deliver the pop and drive needed to power through heavy snow and remain stable on steeps. If you have an open mind and a desire to fly then you should give the 420 a go. It may just change your perception of powder boards forever.
Product Details
SKU: YESG02B
Options, sizes, colors available on Backcountry
Manufactured by Yes.
Yes. 420 Snowboard - 2021 ships and sold by Backcountry
Price subject to change
*Shipping and Returns: Some exclusions apply, see cart on Backcountry for details
US-Parks.com has partnered with Backcountry to offer the best outdoor gear for your outdoors adventure
Product Tags
Yes. 420 Snowboard - 2021 , 420 Snowboard - 2021 by Yes. , Snowboarding , Yes.
You May Also Like