Yes. Greats Uninc Snowboard - 2024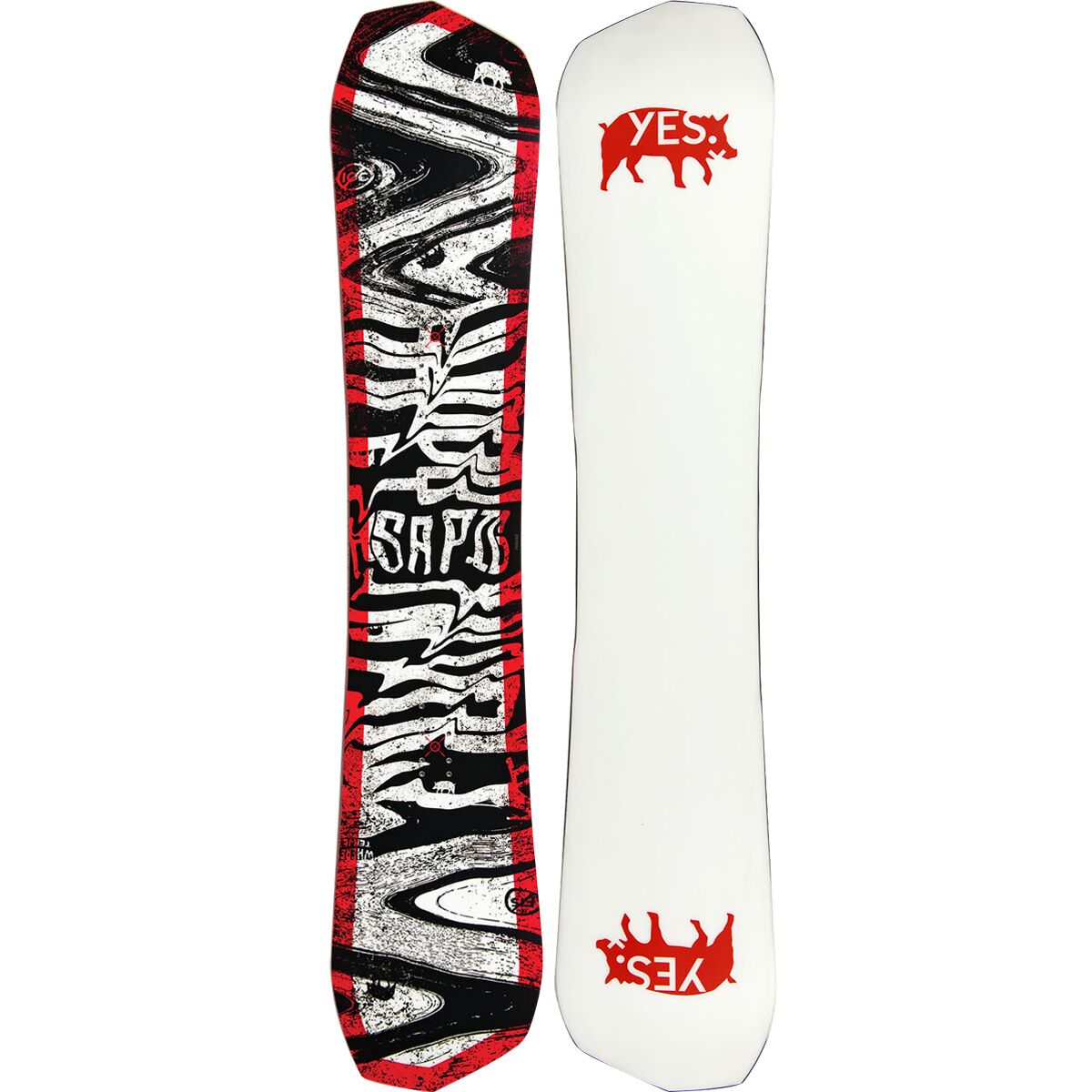 Yes. Greats Uninc Snowboard - 2024
$599.95

Price subject to change | Ships & sold by Backcountry
Free 2-Day Shipping on Orders Over $50*
Easy, world-class return policy*
Product Description
Greats Uninc Snowboard - 2024 by Yes.
When we're exploring resorts we've never been to before we pack light and trust the versatility of the YES. Greats Uninc Snowboard to help us ride at the level we're used to. This forward-thinking ride holds its own against specialty boards in the park on groomers and even in the soft stuff. This do-it-all deck features a powerful and poppy camber section between the feet with rockered tips for increased forgiveness and float in deep snow. Its medium-stiff flex offers the response and stability we need for high speeds big landings and highly technical tricks. An asymmetrical sidecut enables quick turns on our heelside edge and allows deeper and more stable carves and YES.'s premium construction includes a tri-blend wood core for lightweight strength and triax laminates with carbon for added snap and response.
Product Details
SKU: YESG040
Options, sizes, colors available on Backcountry
Manufactured by Yes.
Yes. Greats Uninc Snowboard - 2024 ships and sold by Backcountry
Price subject to change
*Shipping and Returns: Some exclusions apply, see cart on Backcountry for details
US-Parks.com has partnered with Backcountry to offer the best outdoor gear for your outdoors adventure
Product Tags
Yes. Greats Uninc Snowboard - 2024 , Greats Uninc Snowboard - 2024 by Yes. , Snowboarding , Yes.
You May Also Like