Yes. Hybrid Snowboard - 2024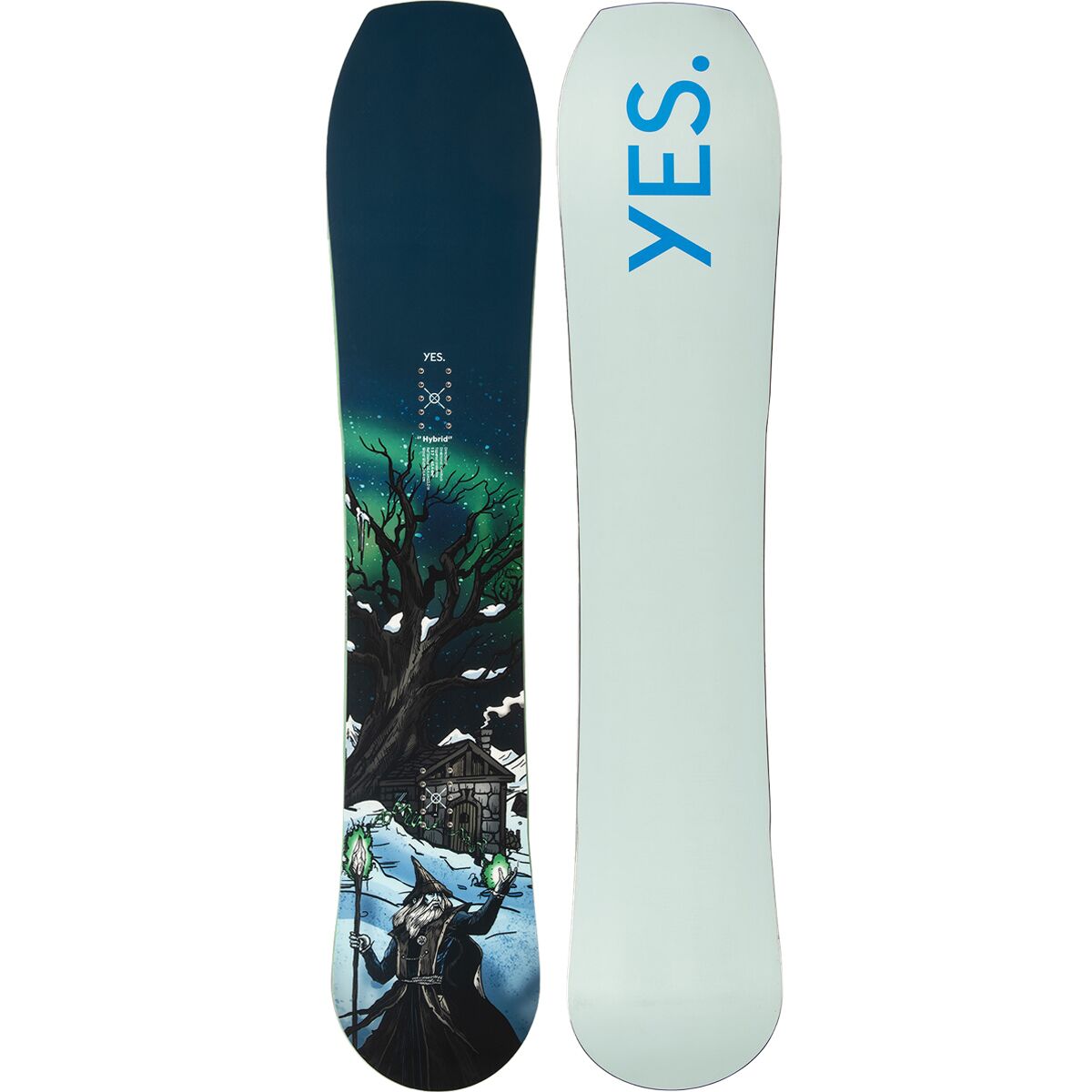 Yes. Hybrid Snowboard - 2024
$599.95

Price subject to change | Ships & sold by Backcountry
Free 2-Day Shipping on Orders Over $50*
Easy, world-class return policy*
Product Description
Hybrid Snowboard - 2024 by Yes.
The YES. 2024 Hybrid Snowboard takes design cues from two of the favorite freeride and powder decks in their line. Featuring a wider planing area like that of the 420 and Underbite technology originally released on the Pick Your Line the Hybrid floats through open powder fields and navigates steep terrain alike. The medium-stiff flex ensures lightning-fast response without feeling too stiff to give us a surf-like feel in powder while the Directional Camrock profile ensures we have enough float and power for getting through narrow chutes and jumping off natural features.
Product Details
SKU: YESG043
Options, sizes, colors available on Backcountry
Manufactured by Yes.
Yes. Hybrid Snowboard - 2024 ships and sold by Backcountry
Price subject to change
*Shipping and Returns: Some exclusions apply, see cart on Backcountry for details
US-Parks.com has partnered with Backcountry to offer the best outdoor gear for your outdoors adventure
Product Tags
Yes. Hybrid Snowboard - 2024 , Hybrid Snowboard - 2024 by Yes. , Snowboarding , Yes.
You May Also Like