Yes. Pyzel Snowboard - 2024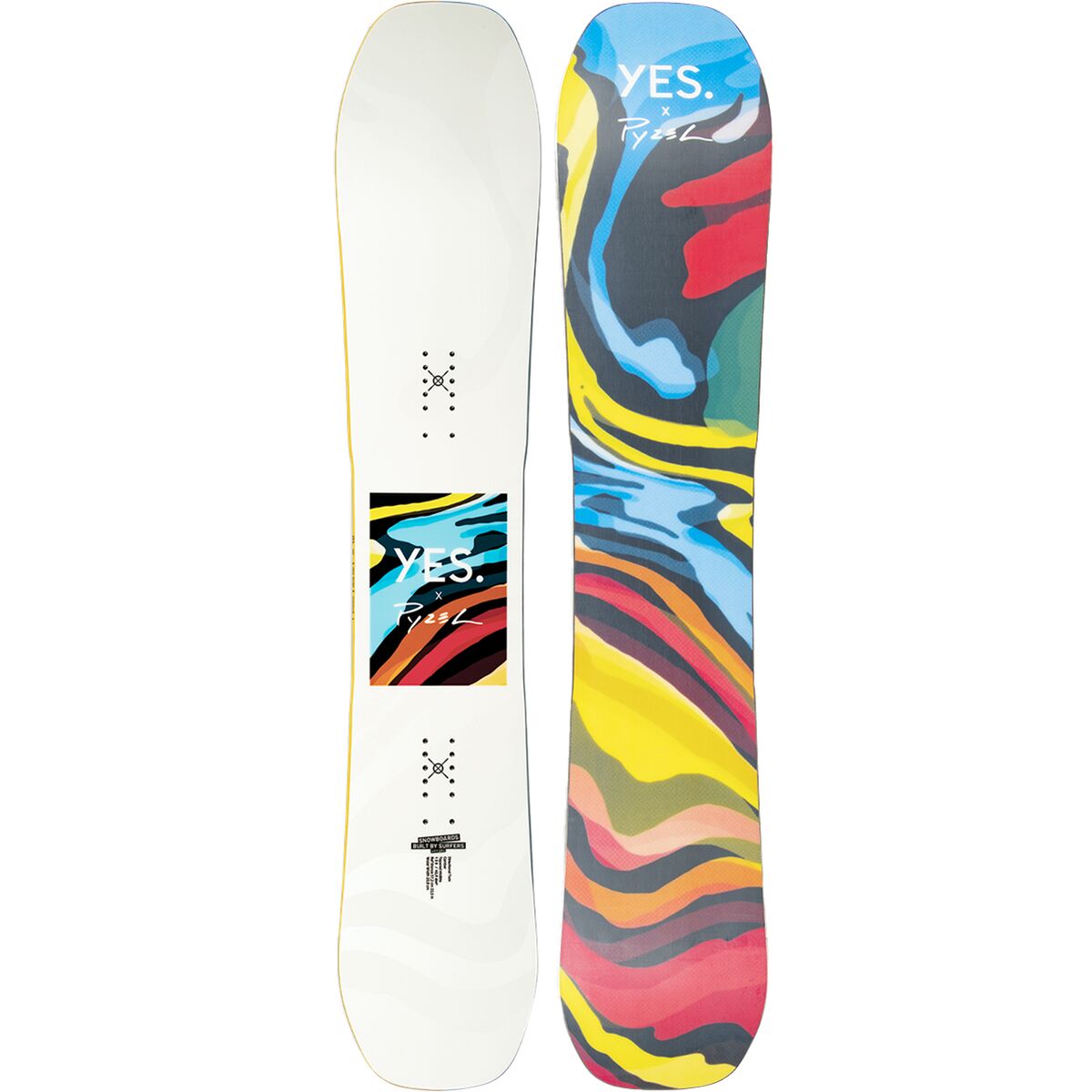 Yes. Pyzel Snowboard - 2024
$599.95

Price subject to change | Ships & sold by Backcountry
Free 2-Day Shipping on Orders Over $50*
Easy, world-class return policy*
Product Description
Pyzel Snowboard - 2024 by Yes.
New this season from YES. is the Pyzel Snowboard an all-mountain board designed in collaboration with surfers from PYZEL who wanted a high-performance ripper that can conquer any terrain on any mountain. Its directional twin shape means we can learn and stomp tricks in the park while its MidBite outline and slamback inserts keep us floating through the snow on the deepest powder days. With a camber profile we'll feel plenty of pop and playfulness for jumps and side hits as well as excellent edge-hold and turning stability at speed.
Product Details
SKU: YESG047
Options, sizes, colors available on Backcountry
Manufactured by Yes.
Yes. Pyzel Snowboard - 2024 ships and sold by Backcountry
Price subject to change
*Shipping and Returns: Some exclusions apply, see cart on Backcountry for details
US-Parks.com has partnered with Backcountry to offer the best outdoor gear for your outdoors adventure
Product Tags
Yes. Pyzel Snowboard - 2024 , Pyzel Snowboard - 2024 by Yes. , Snowboarding , Yes.
You May Also Like